An engine for creative reading and writing
New Writing North is the writing development agency for the North of England.
We are based in Newcastle upon Tyne, from where we have produced nationally significant work since 1996.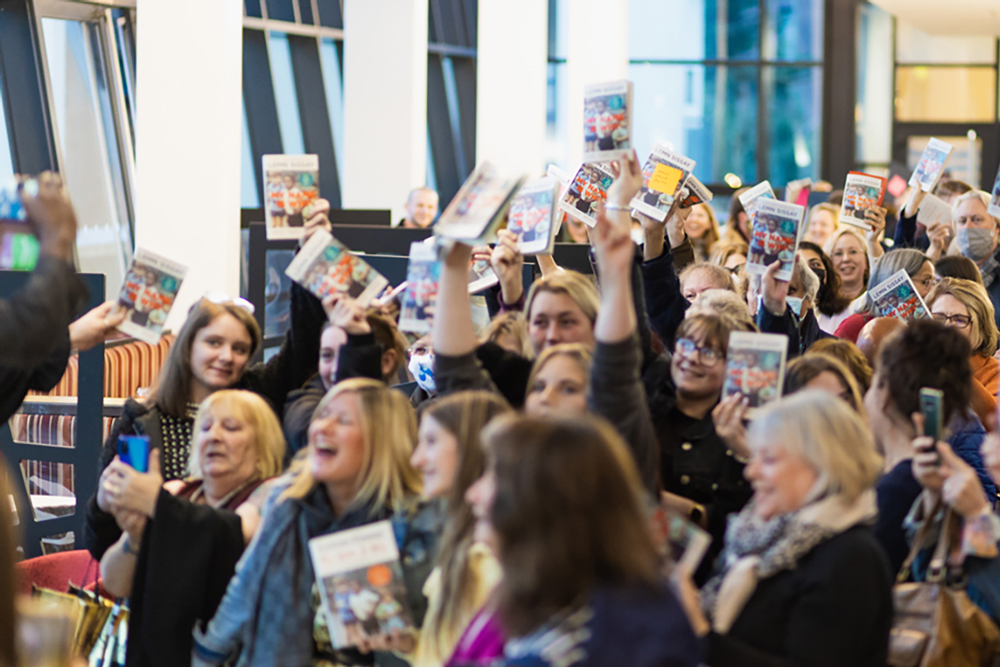 Durham Book Festival, Big Read 2021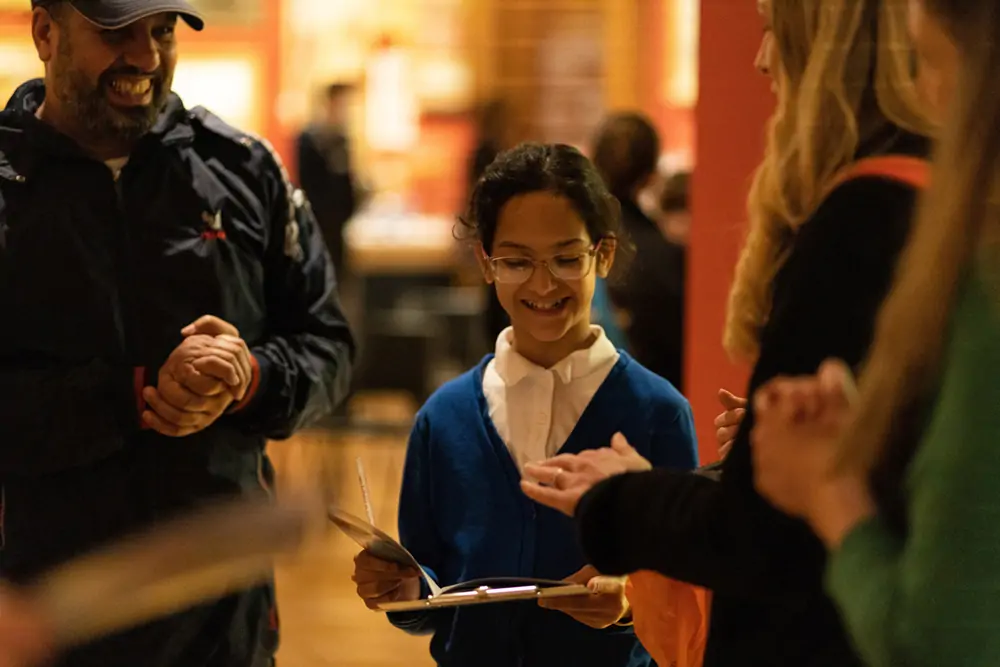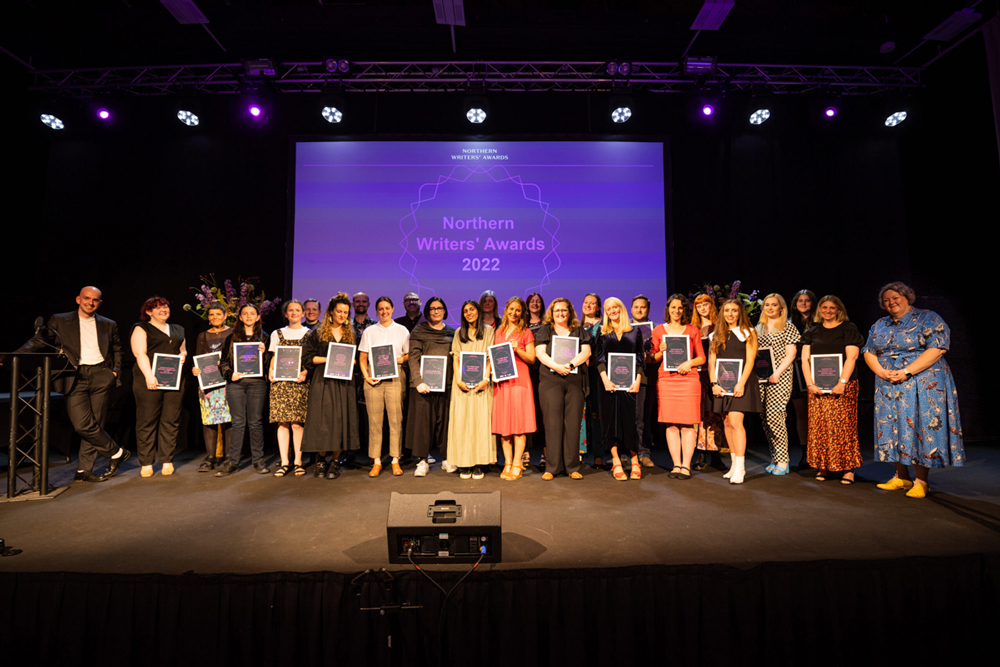 Northern Writers' Awards 2022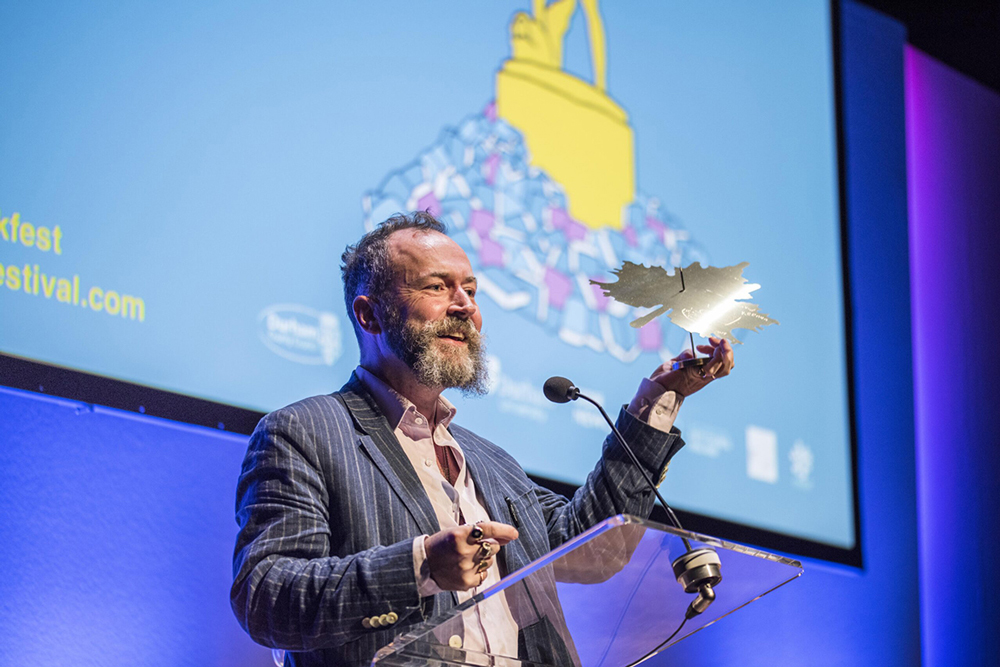 Creative Associates, Sharmin Islam and Adam Sharp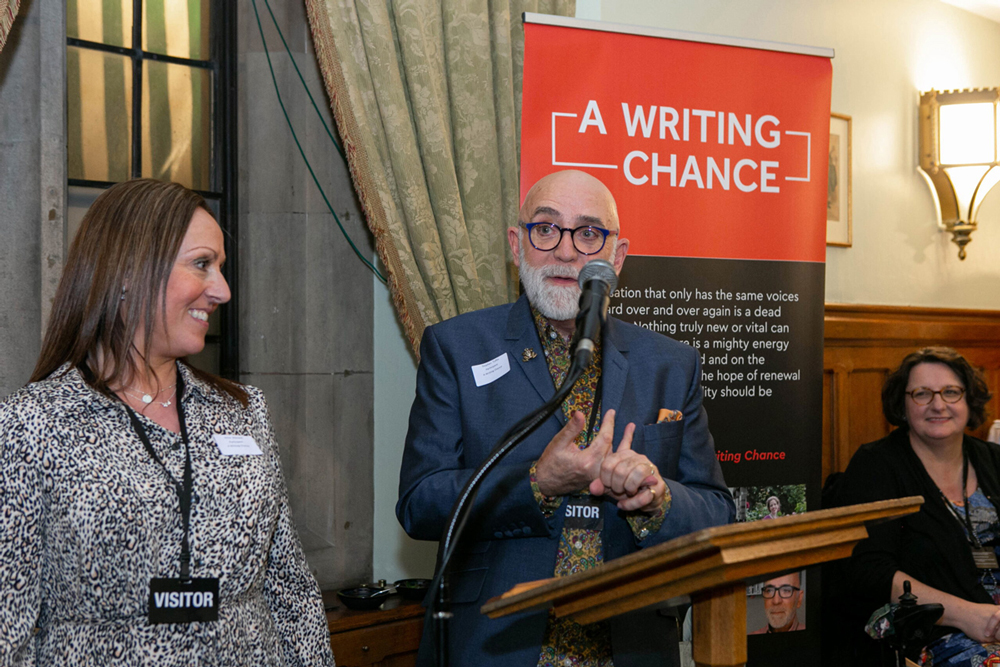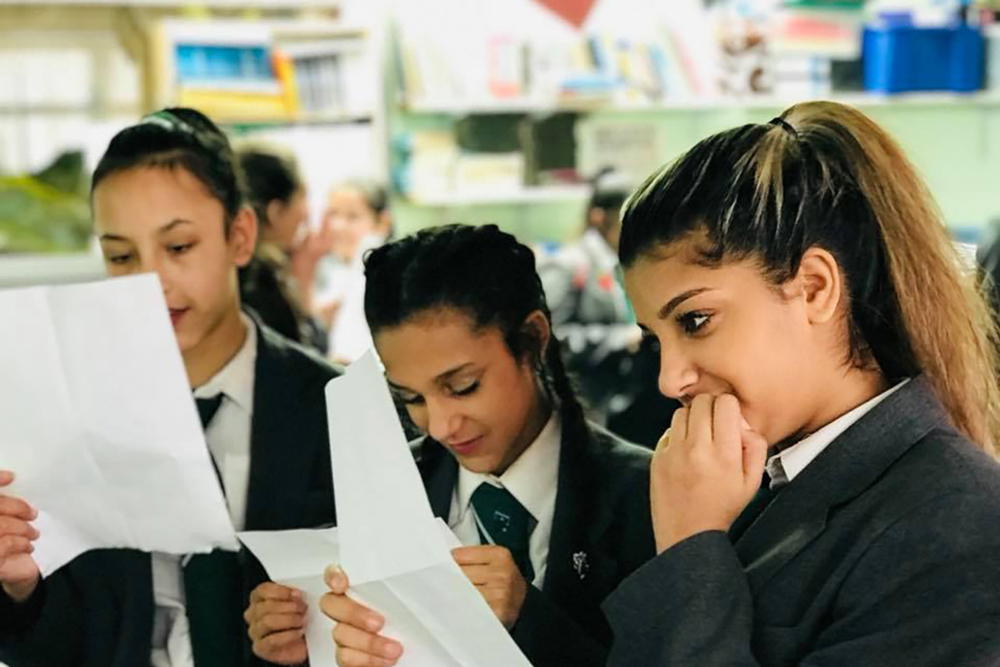 Writing is powerful. It can change the way we explore the world, understand ourselves and connect with one another. Writers craft the stories that shape us.
We bring people together through books and writing. We create opportunities for writers and we find and support talented people from all backgrounds to achieve their creative ambitions.
We build the narrative power of young people and communities throughout the North. We platform the work of those whose voices are missing from the mainstream conversation.
A Writing Chance 2024-25
A Writing Chance aims to open access to the writing industries for new and aspiring writers from working-class and lower-income backgrounds and for those who face barriers due to intersecting challenges, including but not limited to ethnicity, disability, sexuality, gender identity, age and religious beliefs.
We are looking for 16 new fiction and non-fiction writers and journalists to be part of A Writing Chance 2024-25.
Autumn 2023
This autumn, there are so many ways to take part in New Writing North's programme
Join us for literary events with some of the UK's leading writers on topics from Ancient Rome to AI. Take part in a friendly writing group in your local community. Develop your professional skills for a career in writing and podcasting. Connect with likeminded people. Try something new. Have fun!
Download the Autumn 2023 programme
Join a vibrant online writing community
Work with industry experts to master new skills and see how far your talent can take you
On New Writing North Academy online courses, you will explore the techniques used by leading contemporary writers, learn to critique work-in-progress, develop your own voice and hone your writing craft.
New Writing North Academy has been created in partnership with the Professional Writing Academy, the industry-leading online course provider whose digital campus is the first platform specifically designed for teaching writing.

Some of our recent highlights