Impact case study: Joshua Halm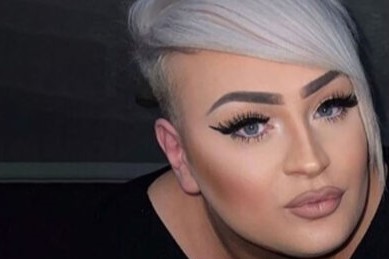 The placement itself was the stuff of dreams; never did I anticipate the entire staff behind one of the biggest behemoths of British TV would be such kind, nurturing and wonderful people'.
Joshua Halm
Channel 4 Writing for Television Awards 2019
We receive a very large quantity of excellent entries for the Channel 4 Writing for Television Awards. Joshua Halm's script submission stood out for its vibrancy and inventiveness, and right from the beginning of NWN's connection with him, he displayed a genuine and deep-rooted love for writing for television and a desire to work collaboratively. He's receptive to feedback, eager and willing to learn.
The vast potential in Joshua's writing was given room to grow through a long-term placement with the incredibly supportive team at Lime Pictures and it's been massively fulfilling to see how he responded to the opportunity and where he is now: a writer on the team at Hollyoaks.
One of our aims with this programme is to discover new and exciting voices who can make a lasting contribution to our screenwriting culture – we definitely found this in Joshua.
New Writing North have given me a direct route into a career I'd only dreamed possible
My experience with New Writing North and everything that's followed can only be described as life changing.
At no stage during the process have I felt anything less than completely supported. From the wonderful Roadshow that I attended, to getting shortlisted and attending a workshop day at Lime, to ultimately beginning my placement and all of the wonderful things that have followed, I can't thank NWN enough for how wonderful they've been to me.
I fell ill shortly after learning I'd won, meaning I was unable to attend the awards ceremony and start my placement as quickly as I'd like. NWN, and in particular, Will Mackie were phenomenal in liaising between myself and Lime and throughout this difficult time period, I was fully supported.
Upon starting the placement, the financial aspect of the award was invaluable; it allowed me to take unpaid leave from work to attend all of the relevant meetings at Lime throughout my placement, meaning I didn't have to worry about missing work.
The placement itself was the stuff of dreams; never did I anticipate the entire staff behind one of the biggest behemoths of British TV would be such kind, nurturing and wonderful people. I was welcomed with open arms and immediately felt as though I was part of the family.
Peeking behind the curtain and fully immersing myself in learning how to produce a script fit for one of the UK's biggest soaps, and following a batch of scripts from the ideas stage through to the published shooting scripts gave me every tool I needed to produce my own trial script and now, five commissions in, I'm a regular writer for Hollyoaks.
I still have to pinch myself at times, that I, a regular lad from a small town, am writing for a soap that literally defined my teenage years. NWN have given me a direct route into a career I'd only dreamed possible and I am eternally grateful.
For anyone considering entering the awards, I'd say to completely ignore the little voice in your head that tells you that it couldn't possibly happen to you – because it happened to me. The team at NWN are brilliant and are truly dedicated to finding untapped potential within writers who are hoping to make their mark on the industry.
Joshua Halm, 2022
Joshua won the Northern Writers' Award in May, 2019, and after a placement unfortunately interrupted by COVID, landed his first commission in May, 2021.
Joshua has become a regular writer on the show.  His first episode aired on November 21st, 2021 to great acclaim.  Our fans really enjoyed his wit and humour and feedback was incredibly positive. Since then, Joshua has gone from strength to strength as a writer.  He has contributed to short- and long-term story conferences and has influenced current and future storylines.  His contributions to the show are growing exponentially. Praise on social media for his most recent offering went through the roof. The episode focused on period poverty and period shaming hit a chord with our female viewers. Joshua has a particularly nuanced voice and is absolutely perfect for our show. I look forward to the no doubt huge contributions he will continue to make.
Jayshree Patel, core writer at Hollyoaks
Joshua Halm has been a dream discovery for Lime Pictures and has gone from Northern Writers' competition-winning protégé into Hollyoaks pro as if he's been doing it his whole life. His positive, responsive attitude to notes and the editorial process has meant that he's successfully grown his voice and confidence within the show and its draft processes. His friendly, diplomatic approach to collaboration and extensive, historic knowledge of the show has meant he's been warmly welcomed into the Writers' Room and successfully pitched several ideas for the future direction of Hollyoaks. He's a ceaseless font of ideas and invention with just the right blend of off the wall thinking that makes our show sing.
Philip Dodds, series producer at Hollyoaks
Joshua Halm, from Crewe in Cheshire, was a recent graduate looking to take his first steps into the industry when he attended the Northern Writers' Awards road show in Manchester. Upon speaking to previous winner Jayshree Patel, he was encouraged to enter the Lime pictures strand of the writing for television award, and later won the award and the placement.
He thoroughly enjoyed every aspect of the placement, from meeting the other writers, the production staff and the story and editing team and upon following a particular block of episodes from the ideas stage, through the draft edits, all the way through to production felt well equipped to undertake a trial script of his own.
Following Hollyoaks resuming filming after the initial COVID-19 lockdowns, Joshua worked alongside Jayshree, now a core writer, to construct a trial script and, upon receiving tremendous feedback, was commissioned to write his own episode.
Now a regular writer on the Hollyoaks team, Joshua looks back on his time working with New Writing North in the run up to, and following the competition with a tremendous amount of love and appreciation, and is truly grateful for the wonderful opportunities that have come his way.