David Almond Announced as Ambassador to New Children's Writing Award
Posted by Jude Lowes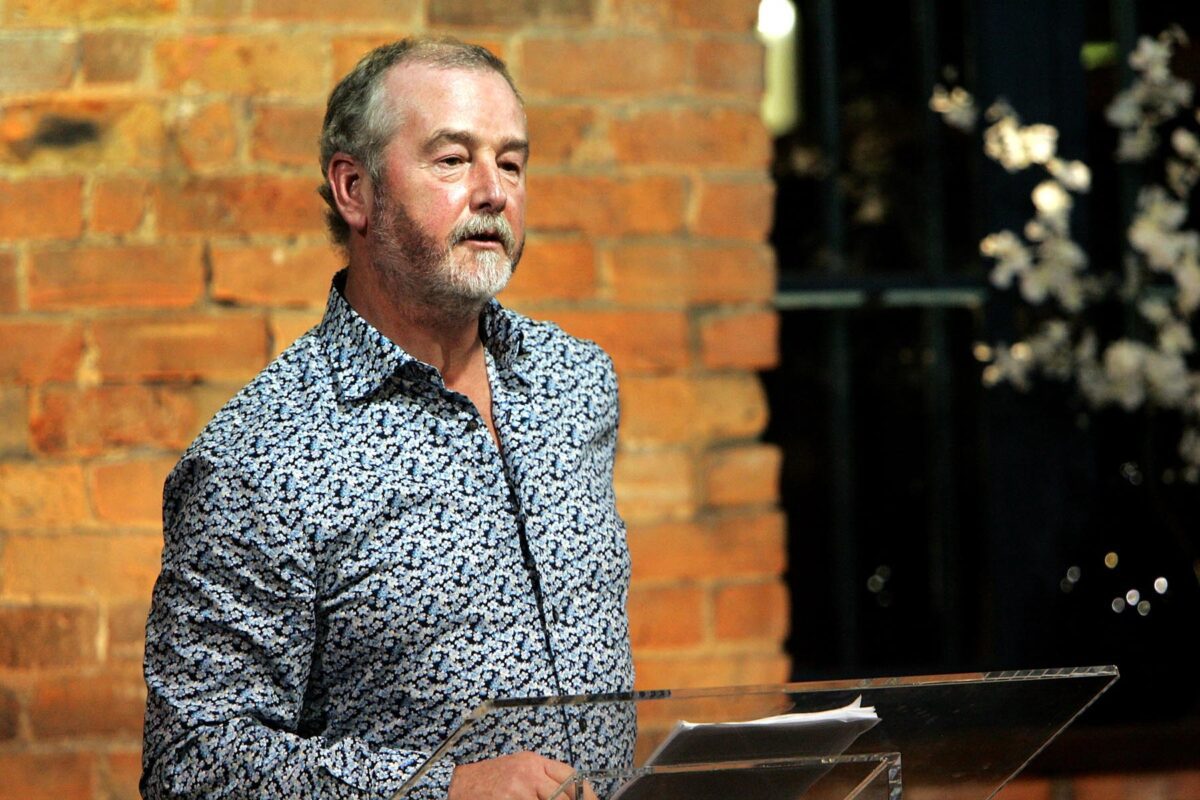 NWN and HCG to Host Writing for Children Roadshow in Leeds this November
London, UK: 25th October 2018: The acclaimed author, David Almond, is heading up a campaign to discover the next great children's novel from the North of England.
The Hachette Children's Novel Award is a new prize for debut children's writers, which forms a fresh strand in the Northern Writers' Awards, the North's pioneering writer-development programme. The award opens for entries on 15 November 2018 until 7 February 2019 and is a partnership between New Writing North (NWN) and Hachette Children's Group (HCG), aimed at debut writers of middle-grade/young teen fiction who currently live and work in the North of England.
The award will be given to one writer of a complete but as yet unpublished children's novel. The winner will receive a £5000 advance and a publishing deal for their book with the Hachette Children's Group, whose prestigious fiction list includes authors such as: David Almond (Skellig); Cressida Cowell (Wizards of Once and the How To Train Your Dragon series); Jessica Townsend (Nevermoor and Wundersmith); Will Mabbitt (Embassy of the Dead); Patrice Lawrence (Orange Boy); Liz Kessler (Emily Windsnap); and Piers Torday (The Last Wild series and The Lost Magician).
David Almond, who is the ambassador for the award, said: "I'm proud to be an ambassador for this brilliant new award. Congratulations to Hachette and to New Writing North for forging this powerful new partnership. Writing for young people is at the heart of our literary culture. It's wonderful that new writers are being encouraged in this way."
Hilary Murray Hill, CEO, Hachette Children's Group said: "I am delighted and proud to support this initiative, which will give much needed acknowledgement, encouragement and tangible support to the wealth of talented writers in the North of England. David will be a splendid and energetic ambassador and we are hugely grateful to him for giving his time to promote the new Hachette Children's Novel award."
Will Mackie, Senior Programme Manager (Writing, Awards and Libraries) at New Writing North, said: "David Almond is the perfect ambassador for the Hachette Children's Novel Award. His writing, created in and emerging from the North of England, is poignant and inspiring. We are elated that David is championing our new award, which aims to discover and support new children's writers from the North of England."
HCG editors and other children's authors including Laura Steven (The Exact Opposite of Okay) and Onjali Rauf (Boy at the Back of the Class) will speak at a free roadshow for aspiring children's authors at Leeds Art Gallery on Saturday 24 November. The event includes panel discussions from publishers and authors who will provide guidance and an insight into the experience of writing for children, as well as one-to-one sessions with HCG editors. Tickets are free, but booking is essential. Sign up at https://writingforchildrenroadshow.eventbrite.co.uk
The Northern Writers' Awards were founded in 2000 and are England's largest talent development programme for writers. They are produced by New Writing North with support from Northumbria University, Arts Council England and a range of industry partners. The awards recognise work in progress and support writers towards publication through a range of means, including cash awards to buy time to write; mentoring and developmental opportunities; and events such as the annual Summer Talent Salon, which brokers new relationships between writers and the publishing industry. Previous Northern Writers' Awards winners include Chloe Daykin, Carys Davies, Zaffar Kunial and Benjamin Myers.