Books We Turn To In Troubled Times
With the current health situation in mind, it can be easy to get caught in the frenzy of negative news reports. It's important to keep hold of those moments that bring us feelings of comfort and hope, which is why we've put together this list of Books We Turn To In Troubled Times. We hope these might bring some comfort to you too!
Grace Keane
The most joyful book that I've read recently is Less by Andrew Sean Greer. It's simultaneously a satire of the 'struggling' male author, and a completely heart-warming love story. That this book won the Pulitzer Prize doesn't surprise me – it does brilliant things with form and language – but it's also just really funny and honest and unabashedly sentimental.
For total escapism, I would have to recommend I Capture The Castle by Dodie Smith. A complete classic, it's the story of 17-year-old Cassandra and her bohemian family living in a dilapidated castle in the 1930s. On a similar note The Frenchman's Creek (if in doubt Du Maurier), a swashbuckling love story set over an idyllic Cornwall summer. Only one of these books has pirates but they both have comforting English landscapes, loveable heroines and just the right amount of angst/Mild Peril.
Speaking of Mild Peril, if you're a crime lover who'd rather avoid the thrills, I'd recommend Agatha's Christie's The Thirteen Problems. Almost a short story collection almost a puzzle book, we find Miss Marple, at a dinner party, solving all of the guest's most mysterious anecdotes.
Finally, two old friends who've never let me down: Bridget Jones and Adrian Mole. Despite the tens of times I've read their diaries (and their sequels), they're still the funniest books I've ever read.
Sophie Koranteng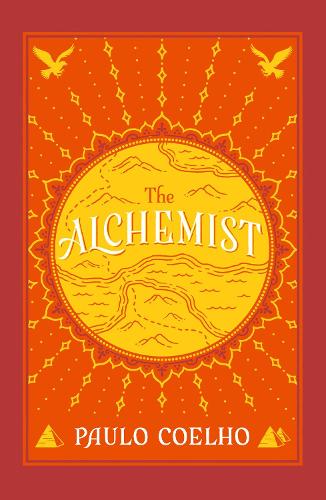 I must admit, I was slightly sceptical about Paulo Coelho's The Alchemist before reading it. Whilst I consider myself to be philosophical, I'm not particularly religious, and I was worried about it being something I couldn't connect with. However, I was interested to see for myself what it was all about and my initial scepticism was definitely put to rest after reading it.
The story follows Santiago, a young shepherd living in rural Andalucia, who is determined to discover his life's purpose and sets off on a journey into the markets of North Africa and across the Egyptian desert, in search of meaning. It turns out to be the moments along the way, and the encounters with people he meets, that are so significant. There are so many words of wisdom woven throughout this book, and I really believe the reader can take from it what they wish ­– whether they believe in a higher presence or not. For me, it was a magical, hopeful story about having belief in your unique route in life, seeing the power of those moments in-between and embracing the unknown.
One of my (many) favourite quotes from the book, which has really stuck with me, is 'When a person really desires something, all the universe conspires to help that person to realise his dream.'
If you're looking for something sweet, hopeful and life-affirming, I definitely recommend this book!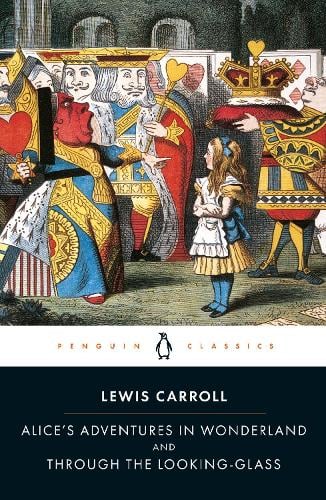 Another choice of mine is the Lewis Carroll classic, Alice in Wonderland, purely for the escapism. I've loved this book since I was little – it's so brilliantly imaginative and I feel that it really captures the beauty of a child's mind; the sense of limitless wonder, curiosity, and the fact that things don't actually have to make logical sense! Nothing in the story is ordinary, in fact, everything and every character is slightly bonkers in their own way, which I think is pretty comforting. It makes you question what 'normal' actually means, and who really is?!
My favourite quote from the book has to be this:
The Mad Hatter: "Have I gone mad?"
Alice: "I'm afraid so, you're entirely bonkers. But I'll tell you a secret. The best people are."
Anna Disley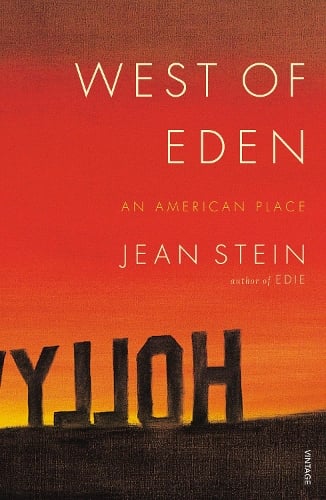 I have just discovered Jean Stein. Her last book was West of Eden, a frank, sometimes disturbing account about the powerful families behind the making of Hollywood, from the discovery and subsequent exploitation of oil by Edward Dohoney in 1890s, through to the men behind Warner Brothers and MCA.  Her books are narrative oral histories and this one has an amazing cast of characters including Gore Vidal, Joan Didion, Lauren Bacall, and Dennis Hopper.  The oral narratives offer insight and sometimes contradictory perspectives on the dysfunction and darkness beneath the razzamatazz, and by spending time with these people's direct accounts of events as they see them, you do feel like you are getting some kind of truth.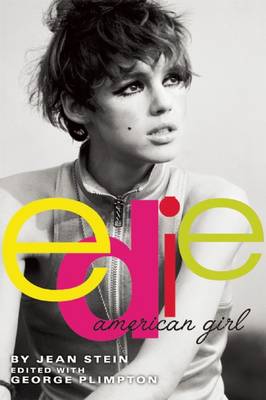 In tandem with that, I have been listening to Ronan Farrow's To Catch and Kill podcast about Harvey Weinstein.  You can see the connections.  So, close to the top of my list is another of hers, Edie: American Girl about Edie Sedgwick, Warhol's muse.  Norman Mailer said of it 'This is the book of the Sixties that we have been waiting for.'
The chance to immerse yourself in the cast of characters is one of the joys of reading, and I find that comforting.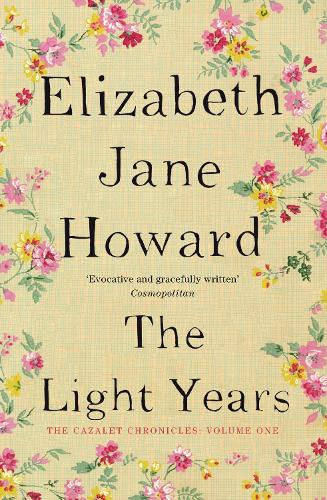 For total immersion in all the intricacies, truths and secrets of one family, I love Elizabeth Jane Howard's The Cazalet Chronicles, I devoured the first 3 and haven't had the chance to complete the series – so perhaps this is the opportunity (between home working, and home-schooling!).
Ruth Dewhirst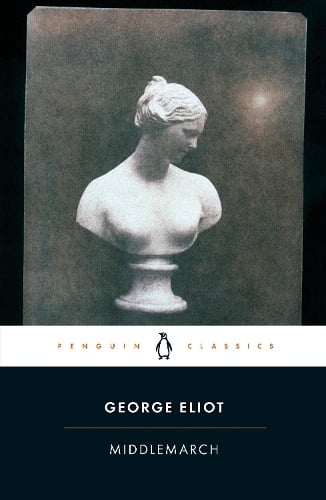 When searching for comfort, I always turn to a long book: something I can settle down with, getting safely lost between its pages. For me, the best of all of these is George Eliot's Middlemarch.
Portraying an entire town and the lives within it, Middlemarch is ultimately about humanity. The novel spans comedy and tragedy, science and religion, politics, romance and common gossip, giving you people to love, hate and root for in equal measure. Its characters are real and flawed, making strings of mistakes – not least disastrous marriages, overturning conventional ideas of the wedding as the happy ending. That said, the novel still finishes very satisfyingly; characters might not all end up where you want them to (or where they deserve to be) but it's all tied up neatly, so you're not left wondering afterwards what might have been. In times like these, that sense of order and control is reassuring.
The final line of Middlemarch always sticks with me: "for the growing good of the world is partly dependent on unhistoric acts, and that things are not so ill with you and me as they might have been is half owing to the number who lived faithfully a hidden life, and rest in unvisited tombs". It's uplifting to think of the small changes we can all make for each other right now, for the growing good.
Victoria Kundu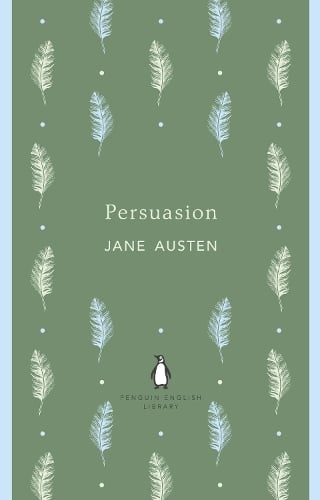 To keep my spirits up during this time of uncertainty I've been delving back into some of my favourite books (with some so worn the covers are starting to fall off)! The first Jane Austen book I ever read was Persuasion, which features both classic Austen humour and a good dose of the seemingly impassable mutual pining we all know and love.
You'll be able to wager a guess on how things end up for our protagonist Anne, but her journey to find happiness and discover her own self-worth means this will always be on my comforting re-read pile.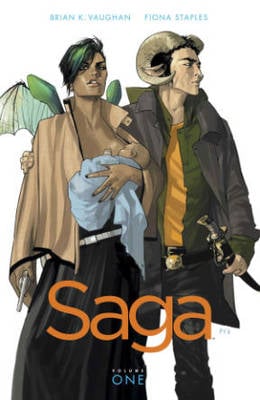 My current read is the comic book series Saga, which I've finally picked back up after speeding through the first few volumes in 2014. The series is an epic space opera about a pair of star-crossed lovers from two different sides of an intergalactic war, and their efforts to both protect their daughter and find a place to call home.
It does contain some darker themes but it's hilarious, thoughtful and lovingly illustrated so if you're a big fantasy or sci-fi fan it's a must-read.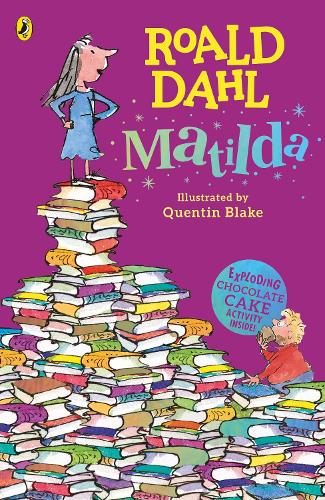 Finally, thanks to getting round to some spring-cleaning I've also found some of my childhood books, including the fantastically nostalgic Matilda by Roald Dahl. This discovery resulted in me sprawling on a pile of old clothes, board games and school reports as I reread it in one sitting.
It's always a treat to see Matilda triumph over the comically awful adults in her life and it's a great reason to break out the VHS and watch the film adaptation too – we can always use more Danny DeVito in these trying times.
Laura Fraine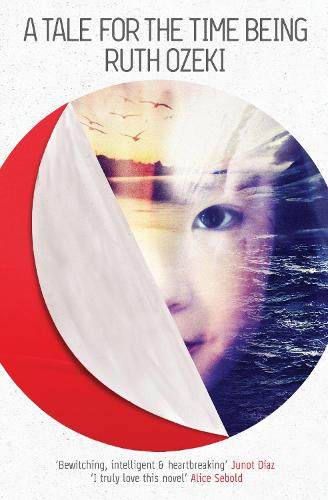 One problem I have found – with my addiction to the news cycle – is managing to concentrate on a book long enough to tear me away from the Guardian home page. At the moment, I don't feel I necessarily need something uplifting, but it has to be gripping. I'd love to be able to read Kate Atkinson's novels again for the first time.
This weekend I found myself turning to Mrs Dalloway by Virginia Woolf, a book in which every sentence is just so perfectly written that it makes me feel like doing cartwheels in the garden. I also recently enjoyed A Tale for the Time Being by Ruth Ozeki, which admittedly is fairly sad and downbeat, but is also clever and interesting and full of ideas about time, space, nature, writing and reading. This book took me out of myself so much I found I was dreaming as the protagonist.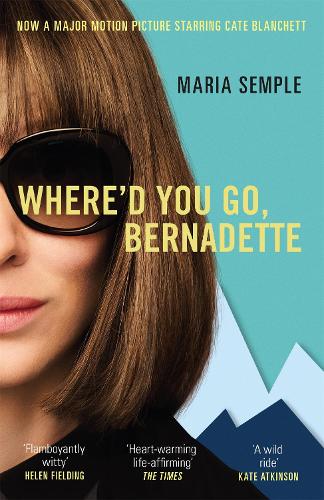 I don't read enough funny novels – I think it must be one of the hardest genres to get right. But I can highly recommend Less by Andrew Sean Greer, which we recently read in the NWN book group, and Where D'You Go, Bernadette by Maria Semple, a sharply witty comedy in which we can all recognise a bit of ourselves.
I also look forward to reading other's recommendations so I can add some more comedy to my life.
Rebecca Wilkie
When I'm feeling a bit uncertain about the world, there is nearly always a dove-grey Persephone Book that I can reach for, that will calm me down. Persephone is an independent publisher that specialises in republishing forgotten classics, mostly written by women and largely drawn from the inter-war period. Two favourites are Mariana by Monica Dickens a coming-of-age and falling-in-love story, which I'm re-reading at the moment and the very funny Diary of a Provincial Lady by EM Delafield. In a similar comforting vein are the novels of the late Newcastle-based author, Eva Ibbotson, which Macmillan have been re-issuing over the last year.
Her heroines are always intelligent young women from Austria, displaced by the Holocaust (as Ibbotson was herself) and making their way as exiles in England. I was delighted to see Nigella Lawson singing their praises on twitter a few months ago, saying: "Ostensibly the sweetest, softest, most escapist of reads, but beneath that,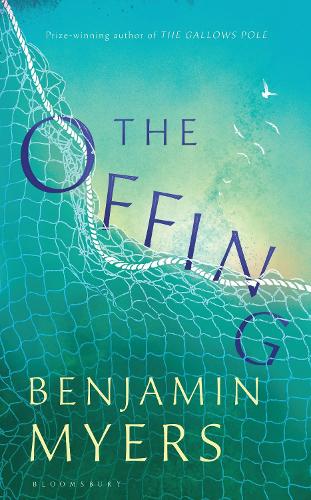 such painful truths of war, exile and alienation. But such deft wit, too." I couldn't agree more!
Most recently Benjamin Myers' joyful book The Offing has cheered my soul, and Pete Paphides' new memoir Broken Music, is a gorgeous account of growing up in as the child of Greek immigrants in the 70s and the music that shaped his life. 
Sophie Crocker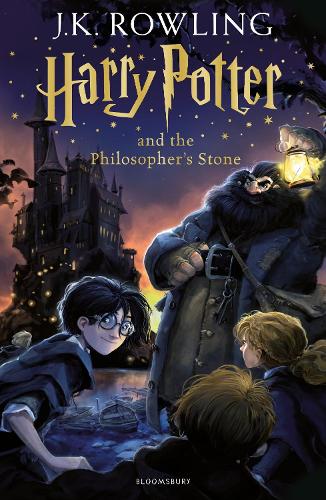 When the world outside is unfamiliar and scary and I want to disappear I always turn to the Harry Potter series. There is something reassuring about a story in which you know good eventually triumphs over evil. I have lost count of how many times I have read and listened to these books (Stephen Fry's voice being an equally soothing alternative to reading).
I never get bored of them. They are a gift that keeps on giving, and re-reading is rewarded with a greater knowledge of the intricate ways J.K. Rowling sowed the seeds of crucial plot in the early books (basilisk fang anyone?). If you need me, you'll find me in the world of Hogwarts, Horcruxes and Hedwig.
---
Join in the conversation on Twitter, Facebook and Instagram by using the hashtag #NorthernBookshelf