EVENT REVIEW: Kathryn Mannix: With The End In Mind
Posted by Guest User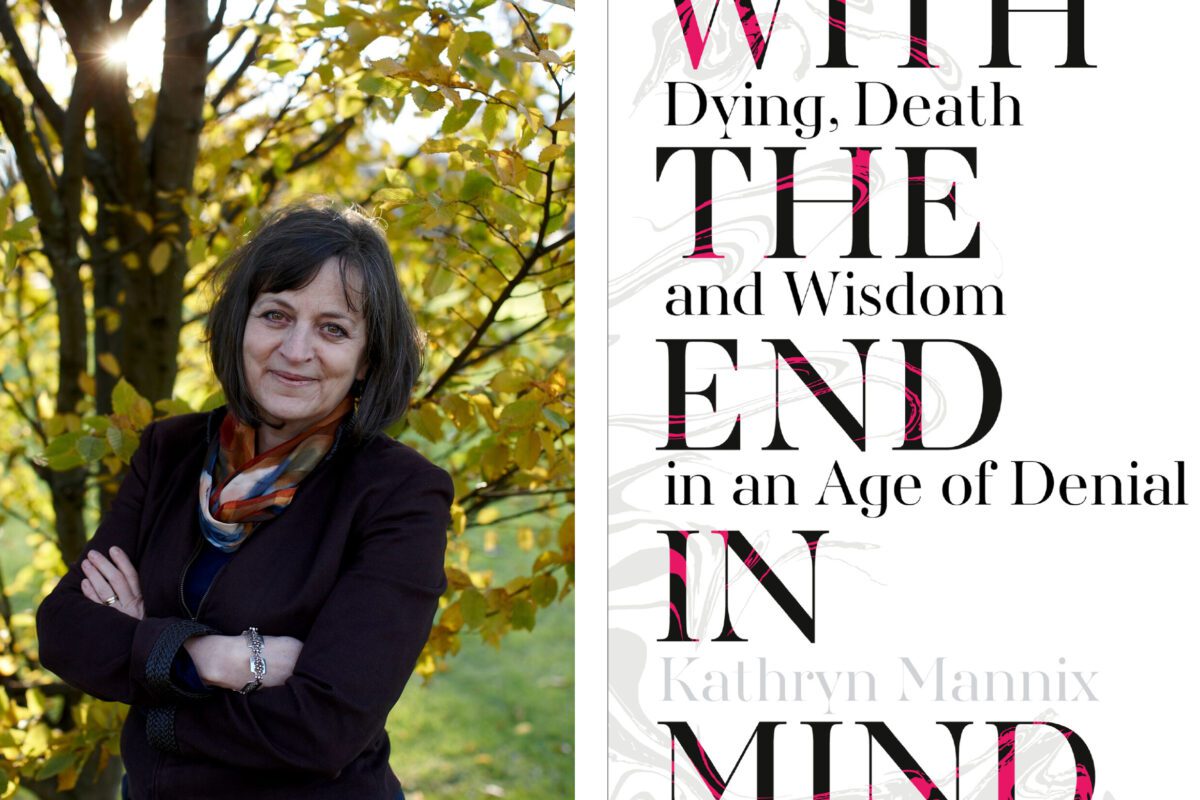 14th October, 2018
Durham Town Hall
Review by Leonor Mozo Alonso
Kathryn Mannix is a professional at having cups of tea. To an extent, that's her job: sitting next to a bed, getting some tea, having a conversation. In the bed: someone with the end very much in mind, with lots of regrets, fears, gratitude and memories to talk about.
Kathryn studied medicine and, after working across several different sectors (including cancer research), she settled in a palliative care centre. It was the conversation between a doctor and a dying patient which made her decide to pursue a career there. This features as one of the many short stories in her beautifully written book With the End in Mind: Dying, Death and Wisdom in an Age of Denial. The doctor, sitting next to the woman's bed, described to her in very straightforward yet sensitive terms what it feels like to die. At first, young Kathryn could not believe what she was hearing. 'He must be about to stop now,' she thought, while the doctor continued describing how, in most cases, people at the end of their lives start feeling sleepier; they take daytime naps. Their sleep becomes deeper, their breathing pattern changes, and they fall unconscious without even noticing. At the very end, they fall into constant unconsciousness and, softly, breathing stops. 
When Kathryn learnt about the importance of people knowing the truth – the peace of mind that it gave to those who might feel anxious, afraid or simply confused about death – she knew she had a gift to offer. I can perfectly imagine her talking to a patient in the soft, relaxing voice which the reader will seem to hear in every page of her book. 
The problem, she explains, is that 'we have lost the familiarity we once had with the process, and we have lost the vocabulary and etiquette.' Very few people have seen someone die peacefully, though this is most often the case, and death has become one of the biggest taboos in our society. We need communication, to pronounce the D-words instead of their euphemisms, because we cannot plan our last moments with our family to make it easier to cope if we are not prepared to name death. That is what she is trying to do, with great success: to begin a conversation. She did so by narrating thirty of her own experiences with patients: as stories which connect deeply with the reader, never as medical cases.
With the End in Mind is the kind of touching book which will bring back memories of our own loved ones. It will start conversations, making many open up about their worries and fears. It will make us say thank you more often, and encourage us to approach our whole lives (not just the end) in a calm and prepared manner. It is the kind of book to be passed around a lot; which will bring up sadness and grief, but also joy and hope. It is a book not to be read in one go, and one which will surely hook the reader with a feeling of cheerful melancholy. 
It is a book which will make everyone have quite a few cups of tea. It is a necessary book.
This work was produced by participants on our Durham Book Festival Reviewers in Residence programme, a cultural journalism programme run by New Writing North Young Writers. Reviewers in Residence gives aspiring journalists aged 15-23 the chance to review books, attend events and interview authors at the Durham Book Festival. For more information about New Writing North Young Writers visit the New Writing North website.