A Writing Chance Research
We are making change and influencing policy thanks to the research attached to A Writing Chance.
Professor Katy Shaw's research into the first year of A Writing Chance has revealed how some of these barriers impact on new and aspiring writers, and how the publishing and media industries can level the playing field.
A Writing Chance 2024-25 will continue the ground-breaking research from the 2021-22 programme, which was the subject of talks and roundtables from academic conferences to TED Talks and London Book Fair to the House of Commons.
This continuing research – headed by Professor Katy Shaw, Northumbria University, and supported by research associate Sarah France – analyses the opportunities and barriers for writers across industries and advocates for change at industry and policy level.
A new body of research will be led by StoryArcs, an AHRC (Arts and Humanities Research Council) programme run by The Story Society at Bath Spa University under the Directorship of Professor Bambo Soyinka. Story Associate, Angharad Hampshire, based at York St John's University, will work closely with the team at A Writing Chance for 12 months to research barriers and pathways to inclusion within the literary industries.
A Writing Chance Evaluation Report
The publishing and media industries, supported by public funders and the third sector, can and should do more to support writers from working class and underrepresented backgrounds.
The findings of Professor Katy Shaw's A Writing Chance Evaluation Report analyse the data of more than 700 new writers who applied to be part of A Writing Chance 2021-22 and the experiences of the eleven successful applicants who were selected to take part.
The report identifies common barriers to success for these writers and recommends a range of measures that can be adopted across the writing industries to overcome such barriers.
Read the A Writing Chance 2021-22 Evaluation Report
A Writing Chance TED Talks
Professor Katy Shaw: Breaking a Class Ceiling: The Value of Diversity in Creative Industries
Michael Sheen: The Magic of a Creative Career
Margins to Mainstream podcast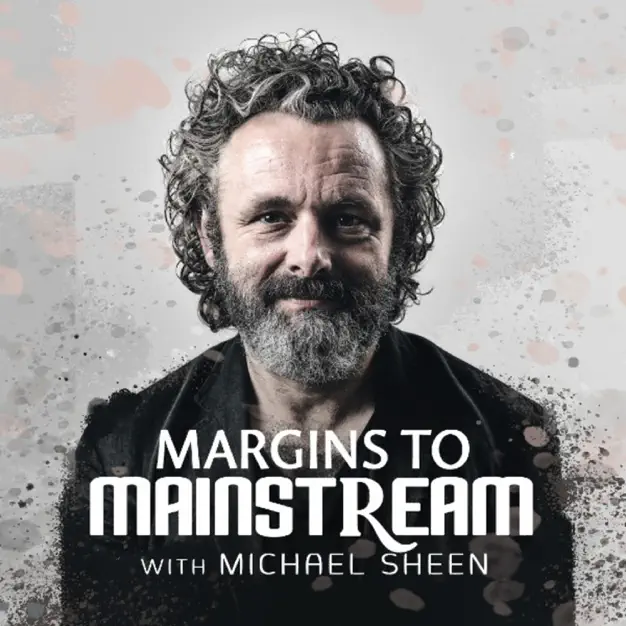 Our 2021 cohort told their own stories on Michael Sheen's BBC Sounds podcast, Margins to Mainstream.
Meet our researchers
Professor Katy Shaw, Northumbria University

Katy Shaw is Professor of 21st-century writing and publishing at Northumbria University, UK and Director of the UKRI/AHRC Creative Communities programme. Her research interests include diversity and inclusion in the creative industries (the subject of her 2022 TED talk) and the redistribution of the creative industries from the capital to the regions and nations as part of the 'levelling up agenda'. She is the author of the 2021 APPG Inquiry report 'The Case for Culture' that set out policy recommendations, many of which have since been adopted by UK government, on how to rebuild rebalance and recover cultural production post-covid. She sits as a commissioner on the LGA Culture Commission and the Gordon Brown Union Commission. Her policy consultancy focuses on R&D, innovation and the role of HEIs and further education in cultural partnership working. As Professor of writing she is the author of five monographs, four edited collections as well as journal articles and essays on contemporary British literature and is the author of the British Council 'Write Now: Teaching 21st-century Literature Globally' report. She can be found on Twitter @profkatyshaw

Sarah France, New Writing North

Angharad Hampshire, Story Associate, StoryArcs

Angharad Hampshire is a Story Associate for StoryArcs, a research programme run by the University of Bath Spa in conjunction with New Writing North and York Saint John University. Her research will use narrative analysis, investigation and research to gain a deeper understanding of the obstacles that face working-class and under-represented writers entering the literary industry and look at how A Writing Chance can affect wide and sustainable change within the industry. Angharad has also worked as a radio producer for BBC Radio 4 and the World Service in London, a writer for the South China Morning Post in Hong Kong and a lecturer in journalism at the University of Hong Kong. She has a Doctor of Arts in Creative Writing from the University of Sydney. She lives with her family in York.